Tag Archives:
printing great business cards

Businesses just starting out or long-established businesses wanting to grow, both desire more contacts and better networking. Contacts can be found in meetings and at conventions, but they can also be found sitting next to someone on an airplane, or talking to someone in line. The digital printing industry is constantly changing and innovating, making it easier and more worth the money for printing business cards for any person wanting to expand their network.
What Makes A Good Business Card
Red is a color that is very attractive to the eye. Using red in the logo or in the writing is a great way to get the business card looked at more than once.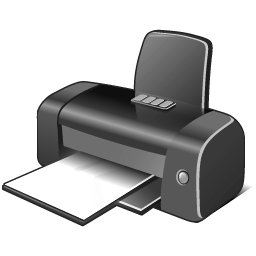 Everyone knows at least one person who hands out business cards like snowflakes. At work, home, church, company picnics, family reunions, and even movie theaters, these are the people who "work a crowd" and try to drum up business in places most people wouldn't think of. Their entrepreneurial spirit is obviously alive and well, but does this actually work? The honest answer is both yes and no. A well-designed, clearly printed business card can be a great way to advertise a business or a complete flop when it comes to attracting clientele. Here are seven common misconceptions about business cards that can help you make wise decisions when you get your next batch!
Business cards are an important part of spreading the word about your product or service. Even though electronic communications are all the rage, the business card is still a versatile and useful part of networking and business promotion.
Your business card speaks volumes about your brand or business. Designing and printing a great business card will often put you miles ahead of the competition in a potential customer's mind. Generally, even professionally printed business cards are affordable. This is partially because printing shops compete for business and will provide business cards at reasonable prices. To create business cards that showcase your brand or business in the best possible way, consider 7 tips for designing and printing the best possible business card for your brand or company.